WELCOME TO IDLEWILD COUNTRY CLUB
We are a private country club nestled in secluded surroundings twenty-five miles south of Chicago. Idlewild's 18-hole, par 72 championship golf course offers beauty and challenge to players of all skill levels. Idlewild also offers the very best in country club amenities. In addition to golf, Idlewild is the premier venue in the south suburbs for elegant Wedding Receptions offering magnificent views, delectable cuisine, customized events and unsurpassed service.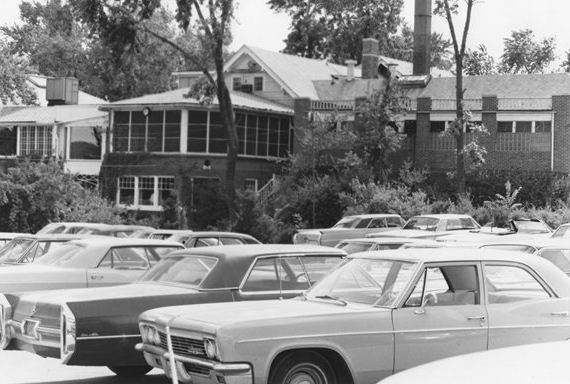 The History of Idlewild
1908
In that year, a small group of men headed by Fred Newman (who became Idlewild's first president) decided to establish a club and build the finest golf course in the district. So they engaged Al Naylor for the handsome sum of $60 a month to lay out the course, be the grounds keeper, teach the members the game, run the pro shop and take charge of training the caddies. The land suggested by Naylor was the property that ultimately became the Beverly Country Club. The founding fathers, however, thought this was too near the city and wanted a day in the country when taking an outing. And so it came to pass that Flossmoor became our home. Each one of the original group, which boasted such names as Julius Rosenwald, Albert Loeb, Leo Steele, Ed Wedles, Sidney Mandle, put up $25 earnest money and Idlewild was born. But tough times were encountered. It became custom of many members to loan the club money to function and "eat out" the debt in the club's excellent dining room.
1918
It's hard to believe that the dues in 1918 were $150. The club ran into an operating deficit requiring a $30 assessment. The members called a meeting to consider this levy, and the ensuing debate was so heated that the President resigned from office. A precedent was established, but unfortunately never followed by any subsequent incumbent.
1958
At this time, the club was prosperous.  It had a waiting list, watered fairways, a swimming pool and air conditioning.  The ambitions of the founders was fulfilled as Idlewild hit the half-century mark with one of the finest courses in the district.
2008
Idlewild Country Club celebrated its "Centennial Year".  Several extra celebrations were planned that summer beginning with an Opening Dinner/Lobster Fest, a Membership Golf Outing, a Family 100th Birthday Party & Carnival, a Formal Centennial Gala, and a Flick & Float Night with Fireworks. The Board of Directors and members look forward to continuing the fine traditions of Idlewild Country Club for another 100 years!
2018
Brings a very vibrant club with over 400 memberships along with one of the strongest food & beverage options in the south suburbs.  The course remains in pristine condition boosting 5 par fives and 5 par threes.  The club features year round activities for the golfers and families as well.
Kurt Sams
Golf Course Superintendent